CoolSculpting Elite for Love Handles in Dallas, TX
At Element Body Lab, we focus exclusively on CoolSculpting technologies. We've got two treatment options – CoolSculpting Elite and CoolTone – perfect for taming that midsection muffin top and leveling up those muscles. Our team of body contouring experts is here to help you wave goodbye to stubborn fat without any downtime. Ready to start? Book a consultation to chat one on one with our team.
 wHY opt for eLEMENT BODY lAB FOR cOOLsCULPTING hips IN dALLAS-fT. wORTH, tx
CoolSculpting isn't just a procedure; it's an art. The technique behind this cryolipolysis treatment can produce exceptional, artistic results when performed with precision. Your choice of provider can make all the difference in the outcome you achieve.
Here at Element Body Lab, CoolSculpting isn't just one of many services we offer – it's our sole focus. We specialize in CoolSculpting and provide two cutting-edge treatments from the CoolSculpting portfolio: CoolSculpting Elite and CoolTone. These treatments represent the latest advancements in the field.
Our team consists of highly trained experts who are dedicated to delivering meaningful results for our clients. We understand that every client is unique, and we tailor our treatment recommendations to their specific anatomy and desired outcomes. Whether you're looking to enhance your hourglass figure, achieve a more athletic look, or soften your existing silhouette, we can customize the placement of applicators to bring your vision to life.
The beauty of CoolSculpting lies in its level of customization and the incredible results we can help you achieve. When you choose Element Body Lab, you're opting for a provider that focuses exclusively on CoolSculpting and excels in delivering amazing, personalized transformations. Your journey to reshaping stubborn love handles begins here.
Who's the perfect candidate for coolsculpting Love Handle Treatment?
CoolSculpting Elite is a safe and effective medical procedure that prioritizes health and well-being. It's essential to discuss your treatment plans with a qualified medical provessional to ensure your safety and meet the required medical considerations. Click here for patient safety data.
The ideal candidate for CoolSculpting Love Handle treatment is seeking targeted fat reduction in the hip and/or love handle area. Typically, those best suited for this treatment have consistently carried excess fat in the love handles, which tends to be resistant to traditional weight loss efforts, include diet or exercise.
CoolSculpting is not designed for overall weight loss but is primarily a body contouring procedure. While weight loss from CoolSculpting is rare, individuals seeking treatment for their love handles have specific goals for reducing fat in this particular area. It's crucial to understand that CoolSculpting's primary purpose is body contouring rather than weight reduction.
CoolSculpting Elite Customzied for your Love Handles and Back
CoolSculpting Elite is FDA cleared to target those stubborn flanks or love handles. We offer personalized treatments for the following areas:
 Lower Flank –

Often known as a "muffin top," this is where love handles typically reside.

Mid Flank –

Located at the small of the waist, addressing the waistline.

Upper Flank –

This area sits above the waistline, sometimes referred to as lower bra fat.

Bra/Back Fat –

The region above the bra line, closer to the armpit, where excess fat may accumulate.
Our approach to treatment is as unique as your goals, whether you desire a slimmer hip, a more athletic look, an exaggerated hourglass, or a soft hourglass figure. We can treat individual areas separately or combine them for the perfect result, all while considering your specific hip structure, skin quality, and desired outcome. These factors influence the duration and resources required for your personalized treatment.
For men seeking a more masculine outcome, choosing a highly trained provider is crucial. They can tailor your treatment to ensure you achieve the desired results while maintaining a natural and masculine appearance. CoolSculpting is a versatile tool that can help you sculpt the love handles you've always wanted, regardless of your gender.
what to expect – CoolSculpting Flanks
Step 1: Your Personalized Consultation
During your initial consultation, you'll meet with our expert CoolSculpting provider. We offer both virtual and in person consultations to best meet your needs and preferences. You can book your consultation online right here. During the consultation, we'll discuss the history and science of CoolSculpting, and we'll carefully evaluate your specific needs and body anatomy. Together, we'll create a customized treatment recommenation tailored to your unique goals and preferences. This consultation is your opportunity to address any questions or concerns you may have and to better understand the nuances of the CoolSculpting treatment.
Step 2: Treatment Day – Freeze Away Fat for Good
On your treatment day, you'll encounter a smooth and streamlined procedure. Our highly trained technicians will meticulously prepare the designated areas by cleansing your skin and applying protective gel pads. Cutting-edge applicators will be carefully positioned to precisely target your specific areas of concern. The treatment is swift and entirely non-invasive, ensuring there's no need for downtime. To optimize your experience, our facility is equipped with multiple machines, allowing us to perform dual, tri, or quad sculpting, getting you back to your day with maximum efficiency.
Step 3: see Your CoolSculpting results in 6-12 weeks
While immediate results may not be visible, the magic of CoolSculpting unfolds gradually over the next 6 to 12 weeks. During this time, your body will naturally eliminate the treated fat cells. As each week passes, you'll notice a reduction in the stubborn fat that was once a source of frustration. The final results will reveal a more sculpted, confident you. Remember, the fat cells removed are gone for good, and with a healthy lifestyle, your results can last indefinitely.
frequently asked questions about CoolSculpting Love Handles
Ready to embark on the path to a more sculpted you? Let's kick things off with a casual chat – a complimentary consultation. Have questions? We've got answers. No stress, just a relaxed conversation to help you get started.
How much does CoolSculpting for the love handles cost?
The cost of CoolSculpting for love handles can vary depending on a few factors, such as the number of sessions needed and individual treatment goals. During your consultation, we'll provide you with a precise pricing breakdown based on your specific requirements. On average, for love handles, the cost typically ranges from $1,500 to $3,000 per session. Many clients achieve their desired results within 1 to 3 sessions.
Keep in mind that combining multiple areas may affect the overall pricing, but our team will ensure you have all the details during your consultation.
Do you offer financing for CoolSculpting flank treatments?
Are there any risks or side effects for CoolSculpting Love Handles?
CoolSculpting is a medical treatment and there are health considerations, risks, and side effects, all of which can be discussed at a consultation or prior to treatment.
Typical side effects are commonly seen and may include redness, swelling, bruising, numbness, with results becoming visible in 6-12 weeks. Uncommon side effects are outlined in the document linked above and can encompass frostbite, hyperpigmentation, and, in rare cases, paradoxical hyperplasia.
Following a CoolSculpting treatment, there is typically no recovery time required. However, some clients prefer to relax for a bit while any minor discomfort diminishes.
Right now, take advantage of up to 50% off your CoolSculpting treatment. Minimum purchase required.
But hey, don't just take our word for it – check out what our happy clients have to say below!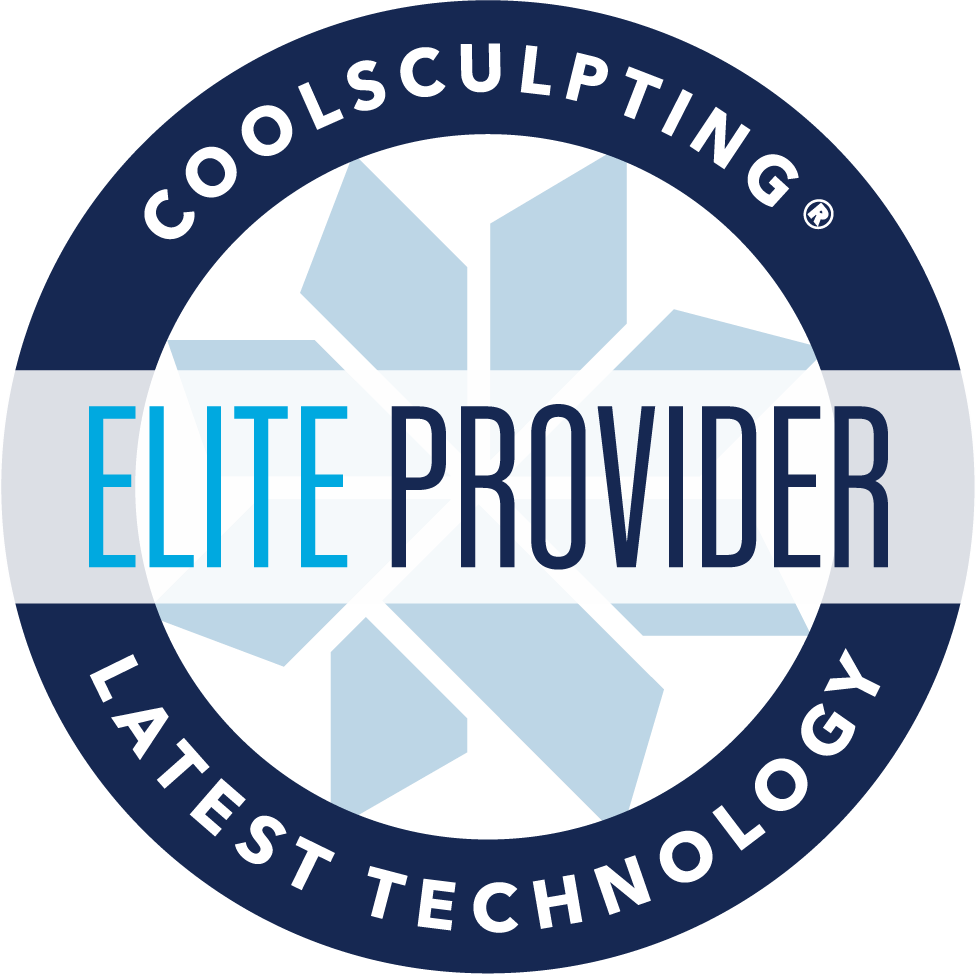 8330 Meadow Road, Suite 201
Dallas, TX 75231
Call/Text: 214-897-3006
Hours of Operation:
Monday: 10am-6pm | Tuesday: 9am-5pm | Wednesday: 9am-5pm | Thursday: 9am-3pm
Friday: 9am-5pm | Sat 9am-1pm* by appointment only | Closed Sunday
Disclaimers:
This website is designed for informational purposes only. Any general information should not be considered medical advice and is not a substitute for a professional medical opinion. Never ignore a professional medical opinion or advice in seeking treatment because of something you read online.
In the U.S., the CoolSculpting procedure is FDA-cleared for the treatment of visible fat bulges in the submental area, thigh, abdomen and flank, along with bra fat, back fat, underneath the buttocks (also known as banana roll), and upper arm. ZELTIQ, CoolSculpting, the CoolSculpting logo, and the Snowflake design are registered trademarks of ZELTIQ Aesthetics, Inc. © 2017. All rights reserved. CoolSculpting is the treatment doctors use most for non-invasive fat removal. Click HERE for patient safety information
Copyright ©2023| All Rights Reserved